Felixstowe Dockers
To keep Felixstowe Dockers and other Dockers around the world informed as to what is going on around us all.
Sunday, 27 May 2018
UK Major Ports Group (UKMPG) members, including DP World UK, Hutchison Ports and Peel Ports, have helped form the UKMPG's latest report and infographics (below) on the biggest developments that will shape the future of ports.
The survey, sent out to the groups nine members, highlights a number of digital and automation-based developments that will transform and boost competitiveness and customer propositions — enhancing the evolution of the physical port assets and connectivity with main economic and urban areas.
UKMPG believe that these insights will help to build towards "powerhouse ports needed for Brexit Britain" if the right pre-trade and pro-investment policy frameworks are implemented by the UK Government.
The infographics released by the group summarize the key themes and developments identified by the major ports.
These findings include:
The future, today — It is already possible to point to real, commercial scale examples in the UK's major ports of what some might characterize as a future state — transition to a low carbon future, remotely operated equipment and sophisticated data platforms.

Harnessing the data and digitization revolution — The UK's major ports see significant potential for use of data to drive more efficiency and create new businesses and services.

Augmentation, not just automation — It seems fashionable to focus debate around autonomy, when augmentation of human operation is driving continued significant productivity improvements — productivity that in many cases full automation currently struggles to match.

Making the future work for people — Economy wide developments such as major technology changes pose questions for society as a whole, and ports are no exception — there are opportunities from technology change, such as a safer working environment, and ports will remain important sources of good jobs and catalysts of wider employment

Setting a framework for a fast-evolving future — The future for ports is difficult to predict with total confidence, however it is important to have a flexible policy and regulatory framework that allows port owners and operators to react to opportunities and challenges as they emerge.
Chief Executive of the UK Major Ports Group, Tim Morris, said "At the heart of our input to Government is a determination that ports will play as crucial a role in the 4th industrial revolution as they have in its predecessors, enabling the UK to trade with the world.
"We look forward to working with Government and others to develop the right policy and regulatory frameworks for the long term to make this potential a reality, boosting even further the considerable value that major ports contribute to the UK."
Courtesy of the UK Major Ports Group
The trucking and logistics industry has entered a disruptive period in which fuels, propulsion systems and the driving process itself are the subjects of debate.
One key question is whether the industry is facing a "robot apocalypse" where self-driving trucks will replace millions of drivers.
That certainly is a possibility, according to the Trucking: The First Frontier panel at the Future of the Automobile symposium presented last week at the Petersen Automotive Museum in Los Angeles.
"Everywhere I go I hear people talking about a robot apocalypse, about 4 million transportation workers losing their jobs in the next five to 20 years," said Doug Bloch, political director for Teamsters Joint Council 7.
Equally possible, though, is a scenario in which technology not only makes life easier and safer but also adds jobs in the transport sector.
"Since the first person rubbed two rocks together to create fire we have been evolving, and I think right now we have an opportunity to evolve our relationship to technology," Bloch said.
Just how that relationship evolves and how fast new technology comes online are harder to predict.
"We know where we're headed. We see where we're going. The question is how fast will we get there," said Paul Rosa, senior vice president of procurement and fleet planning for Penske Truck Leasing.
What might slow the spread of new technology is the desire to maintain or improve service levels, Rosa said. That won't happen without serious — and lengthy — testing and development.
The panelists agreed that in the short term the trucking industry is not contemplating major layoffs based on the imminent arrival of autonomous vehicles but is instead facing a driver shortage.
"There is a shortage of drivers period in the industry, and it is going to continue to accelerate and get worse over the next three years," Rosa said.
Industry observers see autonomous vehicle operation as the key to solving the driver shortage. Given the immediate driver shortfall and the length of time before full autonomous vehicle operation becomes commonplace, though, it is unlikely that new technology will have much or any effect on short-term employment.
Until trucks with complete autopilot capability are developed and approved for the open roads, "we're going to still need to add drivers for many, many years, at least two to three decades," Rosa said.
Even if autonomous trucks are not just over the horizon, the specter of self-driving vehicles still threatens the current driver workforce.
"For every worker that we represent, it seems like there is somebody who is thinking of an app or a tool to replace that person," Bloch said.
Although driving a truck once represented "a nice middle-class job" with an income to match, the current business and regulatory environment has dimmed the prospects for current drivers, Bloch said. He warned that a wholesale move to autonomous trucks could make the situation incrementally worse.
At the same time, Bloch said that new transportation and logistics technologies might offer new job opportunities. He said younger members of his union have concerns about the future, but they are also keeping an open mind about the new technology.
"They see it coming. There is anxiety, but there is also excitement about how this technology might make their jobs better, might make them safer, might increase their earning power," Bloch said.
As to when autonomous trucks might be a serious force in the fleet business, Rosa suggested the timeframe might be more distant than some observers believe.
Completely robotic trucks are still "15, 20, 30 years away," Rosa said.
That generally coincides with a recent Center for Automotive Research study that said self-driving vehicles fitting the highest levels of autonomous operation will account for less than 4 percent of new- vehicle sales by 2030. The Ann Arbor, Mich., organization said they could reach 55 percent by 2040 however.
While there are open questions about implementation of autonomous technology, there is consensus that electrification will soon make its mark in the trucking industry. The shift is likely to come well before autonomous trucks become commonplace.
Dakota Semler, co-founder and chief executive of Thor Trucks Inc., a battery-electric Class 8 tractor developer, is bullish on electrification in trucking and logistics. Some of his enthusiasm stems from the obvious environmental benefits. But Semler also said there will soon be a compelling financial case that will justify the switch to electric power.
"There is a clear economic model for implementing these [electric] vehicles. We think adoption in the commercial vehicle world will accelerate far greater than in the passenger car world," Semler said.
Penske's Rosa said there is a great deal of customer and fleet user enthusiasm for electrification.
It is "a regular topic of our VIP tours; when is electric coming? When can I get a truck?" Rosa said.
At the same time he cautioned that electrification poses many issues that need to be resolved before there is significant implementation. Not only is there the technology itself — batteries, duty cycles, recharge times and procedures — but there are also issues connected with servicing and operating the vehicles. "All those things have to be figured out," Rosa said.
"It is not a trivial exercise to charge a large deployment of 500 vehicles or 100 vehicles," Semler said. He said infrastructure improvements would generate good jobs.
Semler said he does not think that battery-electric tractors will work for long-haul trucking. But he said "the majority of the vehicles travel under 300 miles a day, and that is feasible under current [electric vehicle] technology."
The Thor co-founder is not daunted by the fact that battery-electric trucks won't fill every need. Instead he believes the technology is in tune with the direction of logistics evolution.
"There is a significant majority of the industry that we call last mile or short haul, and that's where we as a startup and others see the industry growing in the future. We see the last mile as the core growth area of the industry," he said.
Trucks.com Contributing Editor Jack R. Nerad has covered the automotive industry for more than 20 years. He served as Executive Editorial Director of Kelley Blue Book and Editor of Motor Trend magazine.
Saturday, 26 May 2018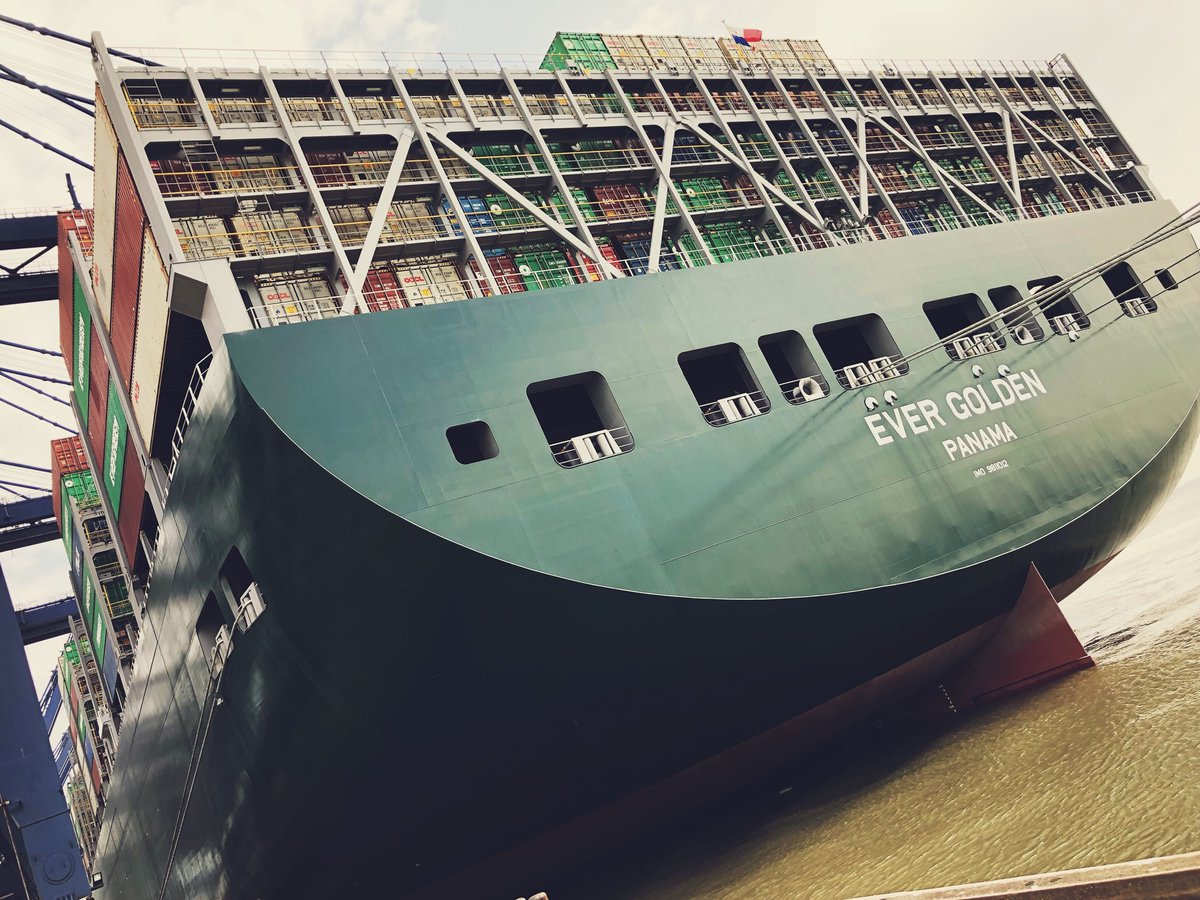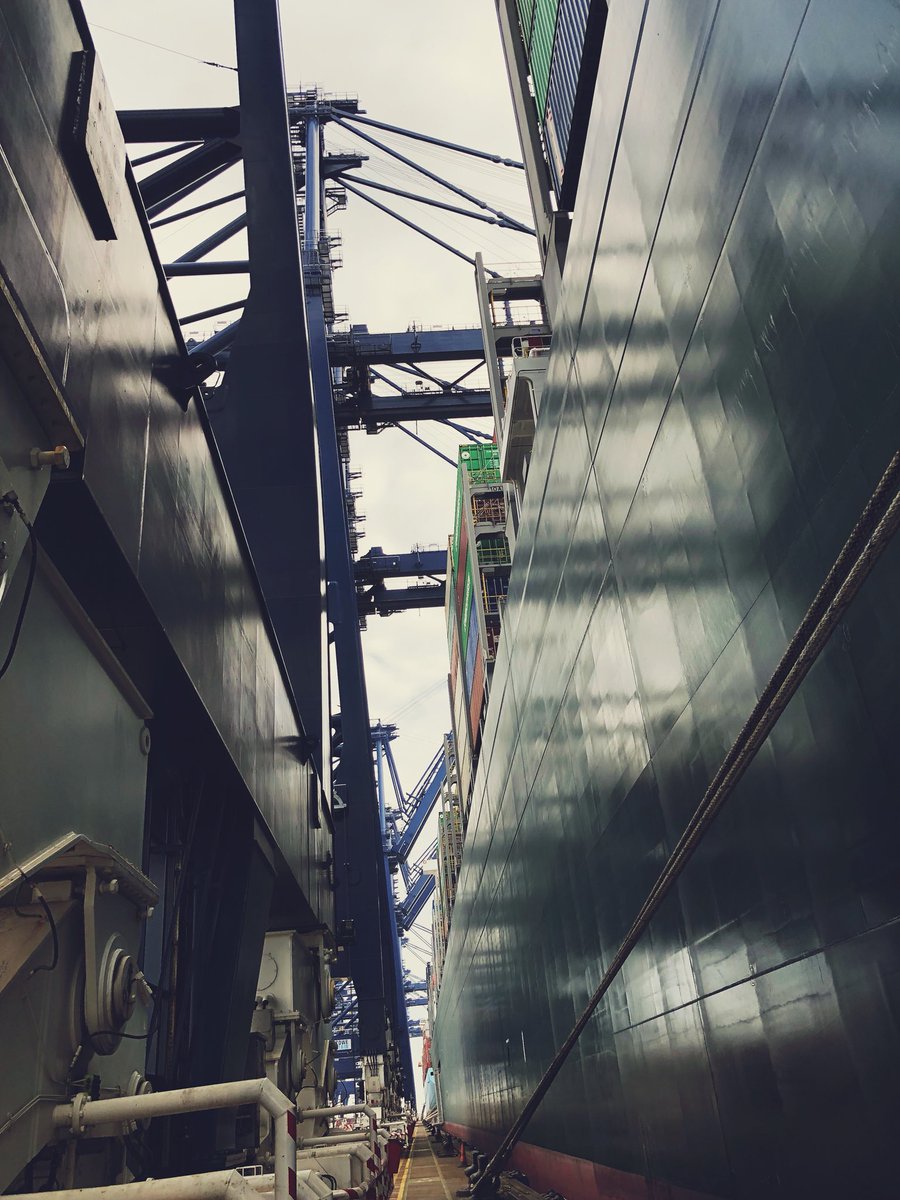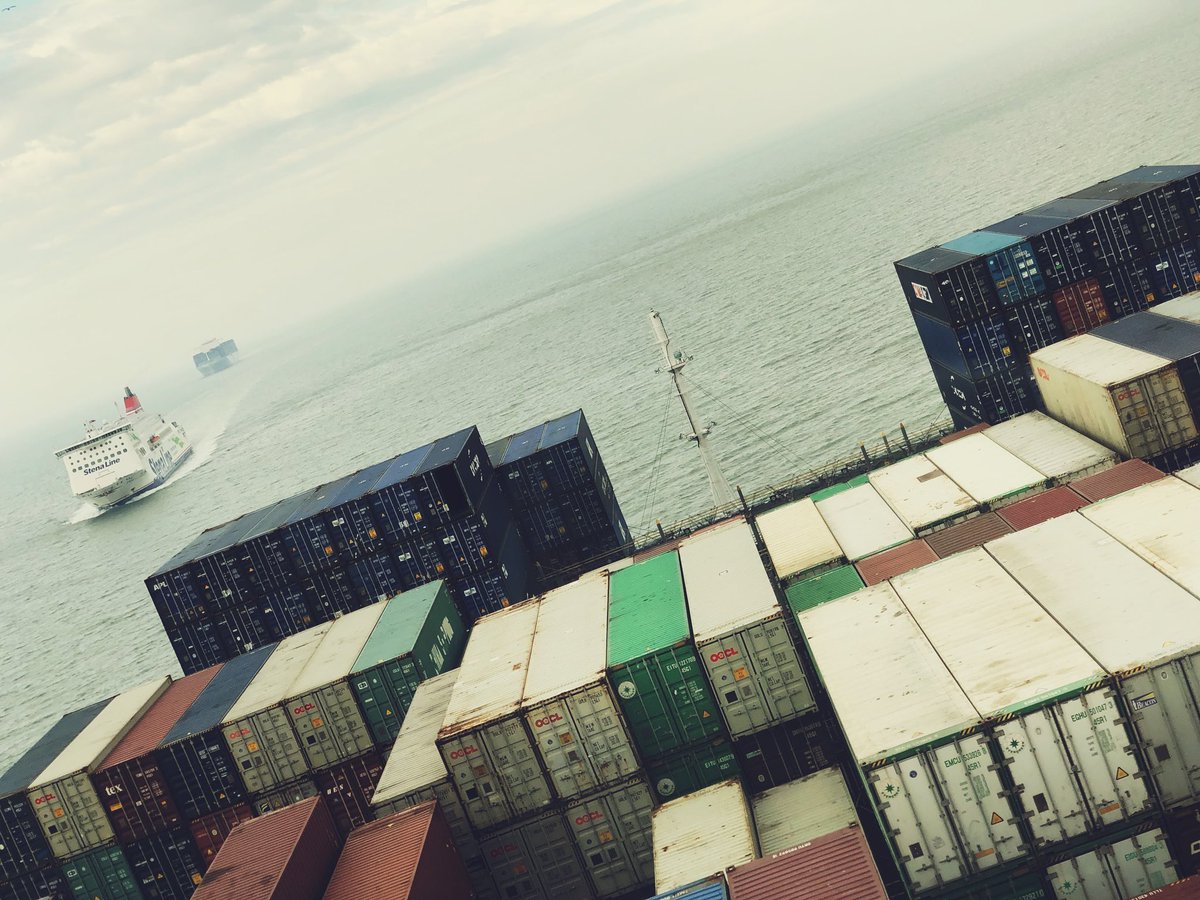 Welcoming the Ultra Large Ever Golden as the newest member to the rarefied club of 400m vessels. Superb chance for a little
#ProactivePilotTraining
whilst outbound, passing the super ferry Stena Hollandica followed by the OOCL Indonesia inbound. ~Superlative service... always!

Today in London, Trade Union Health and Safety representatives from all of the UK's major ports met in London to discuss collective issues of health and safety. The meeting was addressed by the Health and Safety Executive (HSE), the UK Health and Safety inspectorate, and Port Skills and Safety Limited (PSS), the UK port employer's safety organisation.
Trade Union Health and Safety Representatives held discussions around areas of collective concern, and the solutions which can be jointly developed. It is recognised that all the trade unions representing port workers and port employers must work together to make our workplaces as safe as they can be, ensuring that every worker arrives home as safe and healthy as they did when they arrived at work. Ports are dangerous environments, and it is only through our collective efforts that can we hope to make these safe.
It is therefore of great concern that we learn that the Swedish Employers Organisation is preventing the participation of trade union health and safety officials in workplace health and safety activity, refusing them the time and opportunity to keep their workplaces safe, and their work colleagues safe from serious injury and death.
The health and safety of workers must never be used as a political tool by employers to exert influence and pressure on their workers. We firmly condemn the actions of the Swedish Employers organisation in their attacks upon the safety of workers.
We call upon all health and safety representatives from across the world to condemn the actions of the Swedish Employers Organisation, and demand that all health and safety representatives be supported in the workplace, and so protect the lives of workers in Sweden's ports.